6/02/14
As for a quick update on my week, Elder Mahlandt and I have seen some of the highest highs and lowest lows of a mission this week. We're still teaching C and he's still SUPER excited and just a great guy! We've also invited him to have his family sit in on lessons and come to church and such and he seemed happy with that too which is way cool! Also we got a new investigator A. She has very humble livings but is seriously the absolutely NICEST person you will every meet! Sometimes she's too nice for her own good though. Anyway, I'll get there. So yeah we also put her on date to be baptized. So along with C and the two adopted kids in that member family I believe I mentioned last week, that put our investigators with a baptismal date at 4 in two weeks!! It was incredible.
But then everything started going wrong. In a matter of two days we went from four progressing investigators on date to zero. I'm not going to sugar coat it, it was rough, I'm still a little beat up about it. But, that doesn't matter. Because I know in whom I have trusted. In the matter of two weeks in the mission field I have already come to learn that no matter what happens, no matter who listens, or who doesn't that in the end it really doesn't matter. What matters is that every single one of us, not just full-time missionaries, has done everything we can to help bring others into the fold.
Remember the Savior's inquiry to Peter, after affirming three times with him that he loves him he only asks one thing, to feed his sheep. Surely if we love God with all our hearts as Peter did then we will give absolutely everything we have just to feed his sheep, and even if the sheep turn their heads away or take a bite and decide they're full, it doesn't matter, we were not called to Shepard them to Heavenly Father, only Christ can do that, we simply must feed them. Sometimes we get caught up with activities and callings and such thinking things like "what treats are we going to have, what about rides and decorations" and all this other little stuff, when really what we need to focus on more than anything is, "How can we use this calling/activity to help strengthen the Members and fellowship those around us?" Hopefully as Elder Mahlandt and I enter this next week with that in or minds we will have a little more success than this last week.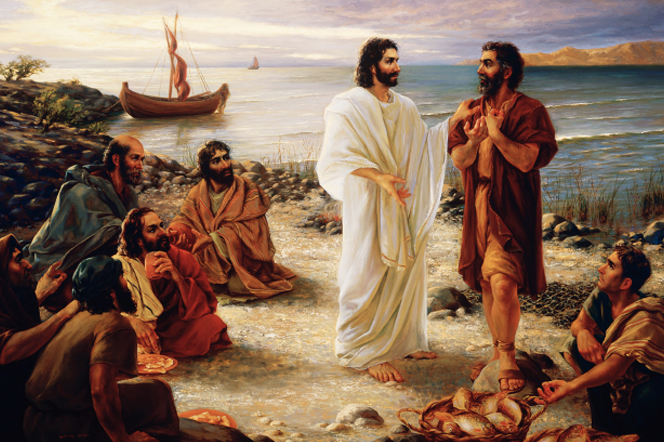 Anyway!! That's enough rambling! hope you all have a great week! I can't wait to hear more about your adventures in the wild land of Tempe! Congrats to Sis. Shaeffer on her new calling, congrarts to Joe on being an old fart, and congrats to everyone for being alive, it is a great thing to be! :) haha
Till next week, Don't forget to be awesome! :)